Recent News & Events

February 21, 2016
Global Water Technologies welcomes China water delegation to Indianapolis

INDIANAPOLIS, February 21, 2016 -- Global Water Technologies (OTC Pink: GWTR) hosted a Chinese delegation of water utility executives and entrepreneurs from Tianjing and Xiamen who came to Indianapolis to see a new system for rehabilitating drinking water pipelines. The technology was demonstrated as one of the first international events in the 16 Tech innovation community located just north of the Indiana University Purdue University at Indianapolis (IUPUI) campus.

The Tomahawk™ system was developed in Canada by Envirologics Engineering and can be used to rehabilitate aging drinking water pipelines. The new technology utilizes a patented process of applying abrasives into an in-pipe airstream to remove tuberculation, corrosion and contaminants inside water mains, followed by a video inspection and application of an airborne liquid barrier liner.

Aging water infrastructure in North America has received increased interest in 2016 as the White House declared a water emergency in Flint, Michigan after lead in pipes leached into water supplies. Also attending the technology demonstration in Indianapolis were representatives from U.S. Environmental Protection Agency (EPA), regional water utility and engineering companies and water technology researchers.



More information about the technology demonstration is available at: www.gwtr.com/gwtr16Tech.pdf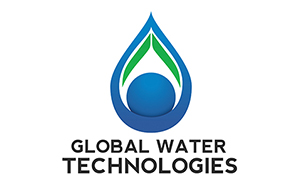 FORWARD-LOOKING STATEMENT:
Statements in this press release relating to plans, strategies, economic performance and trends, projections of results of specific activities or investments, and other statements that are not descriptions of historical facts may be forward-looking statements within the meaning of the Private Securities Litigation Reform Act of 1995, Section 27A of the Securities Act of 1933 and Section 21E of the Securities Exchange Act of 1934. Forward-looking information is inherently subject to risks and uncertainties, and actual results could differ materially from those currently anticipated due to a number of factors, which include, but are not limited to, risk factors inherent in doing business. Forward-looking statements may be identified by terms such as "may," "will," "should," "could," "expects," "plans," "intends," "anticipates," "believes," "estimates," "predicts," "forecasts," "potential," or "continue," or similar terms or the negative of these terms. Although we believe that the expectations reflected in the forward-looking statements are reasonable, we cannot guarantee future results, levels of activity, performance or achievements. The company has no obligation to update these forward-looking statements.